Been working a little on Italeri's Country House with porch. Couldn't decide on a colour on the house so I painted just as the box. Next house (only got two of them) could be read or yellow. :-D It is a pretty nice kit. Nothing of this is finished yet!
But if you want rooms you have to make the inner walls by yourself. But they won't be seen from the outside if you have the roof on so why bother. I painted the inside of the walls as if there were at least two rooms on the upper floor.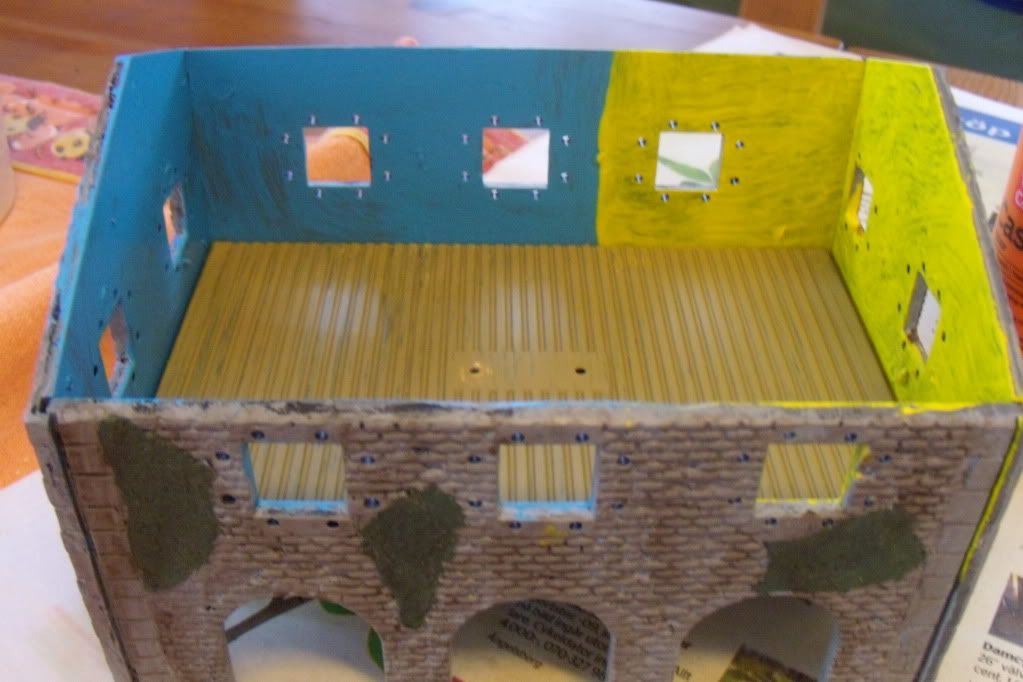 The kit got some smaller parts and they come in a bag. If they were on a sprue they would be much easier to paint, but no! That is what I don't like about this kit. Will probably use it in some dios.
When it is finished, that is. With all those small parts to paint it can take a while.